Preorder hand-pies and more to carry you through till the ground thaws again.
The Salty Owl takes a winter hiatus, but that doesn't mean you have to go without! We still offer frozen hand-pies, whole Thanksgiving pies, and other provisions by preorder throughout November. Please see below for pricing and order deadlines. The best method of contact will be emailing us directly at saltyowlcafe@gmail.com. You can also give us a call in the shop at (207) 594-0018, if we're not around then please leave us a message and we'll call back to confirm.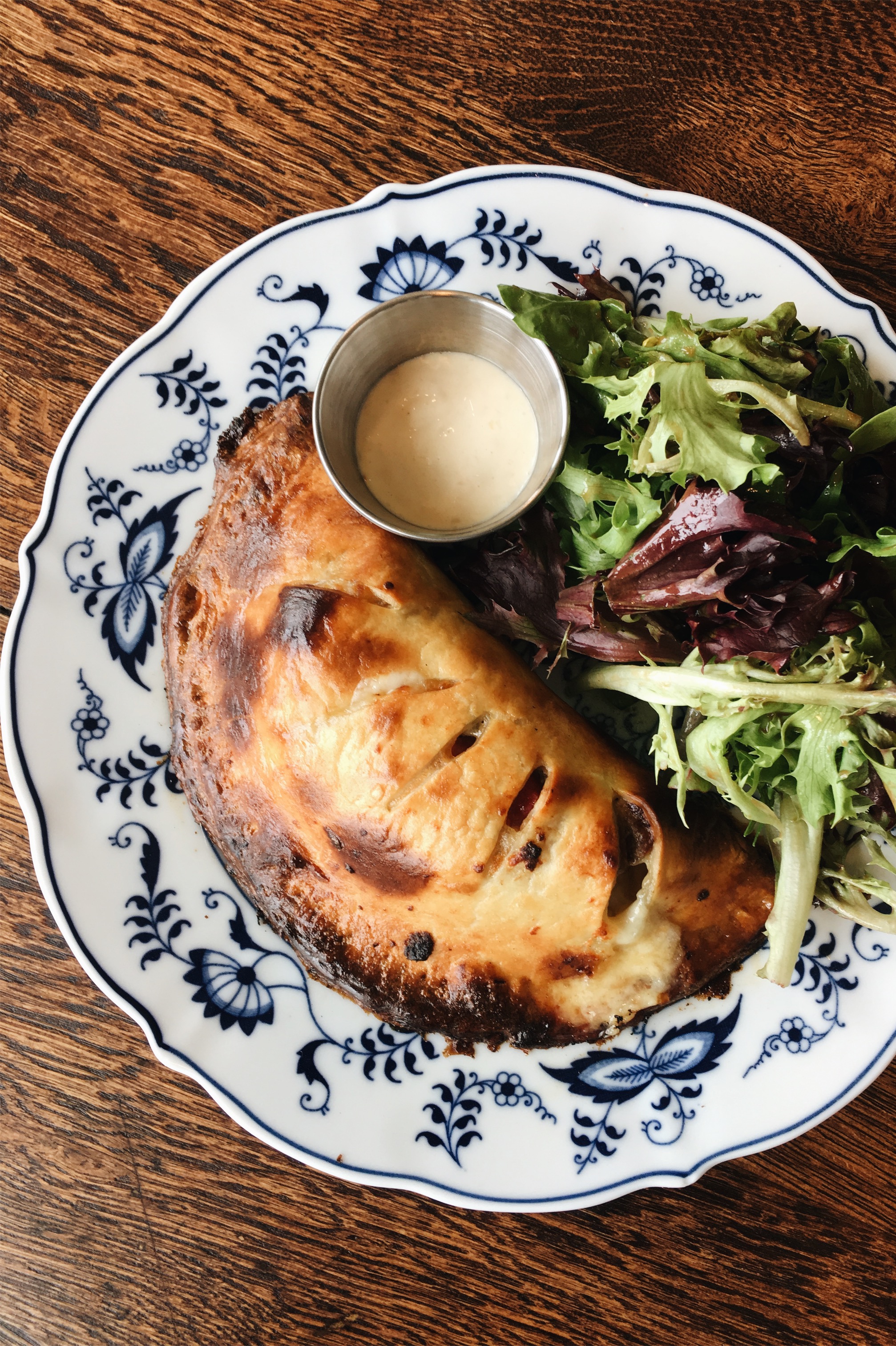 Frozen Hand-Pies
Our larger pies are vacuum sealed in pairs and are priced at $15/pack. Breakfast pies are a bit smaller and packed as 4 for $20. Deadline to preorder is Wednesday 11/7. Pick up will be the following week on Wednesday 11/14 between 3pm-5pm.

The following options are available:
Ricotta Chicken (lemon braised chicken, ricotta, charred zucchini and onions)

Pork Chile Verde (braised pork shoulder, roasted potatoes, salsa verde and caramelized onions)

Red Philly (beer braised beef, roasted red bell peppers, onions and provolone)

Leaf Peeper (herb roasted chicken, sweet potatoes, dates and goat cheese)

Ham & Jam (applewood smoked ham, brie, fig jam and caramelized onions)

Roasted Curried Vegetable (cauliflower, sweet potatoes, mushrooms, carrots, onions, chickpeas and raisins)

Breakfast (4 pack for $20) (scrambled eggs, white cheddar, roasted potatoes and local sausage)
BAKING INSTRUCTIONS:
FROM FROZEN- egg wash if desired, bake at 325 for 30-35 minutes until golden and heated through to internal temperature of 165.
DEFROSTED IN REFRIGERATOR OVERNIGHT- egg wash if desired, bake at 375 for 15-20 minutes until golden and heated to internal temperature of 165.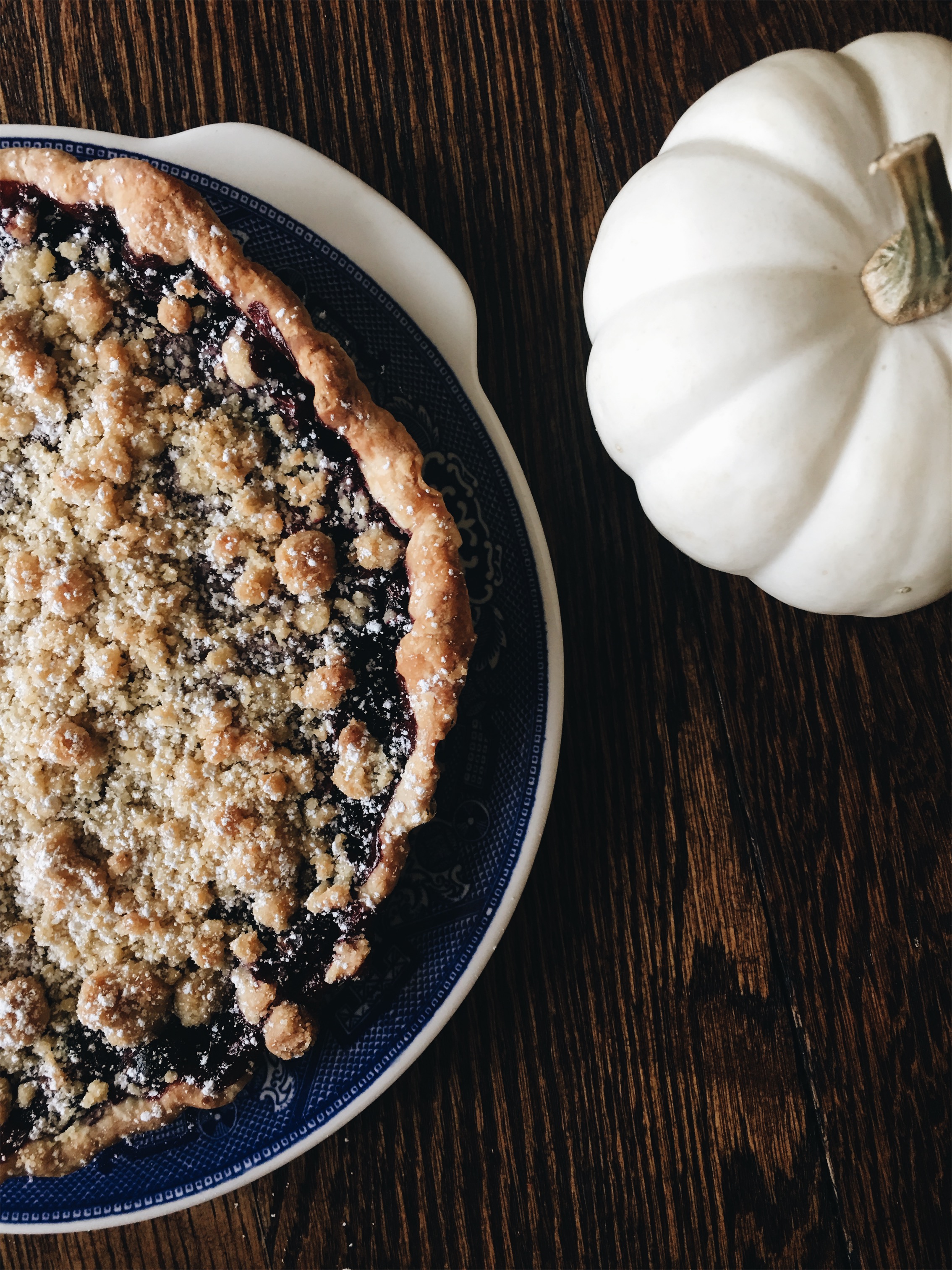 Thanksgiving Pies
Whole Thanksgiving dessert pies are priced at $24 and have a preorder deadline of Sunday 11/18 with pick up on Wednesday 11/21 between 3pm-5pm.
We are offering the following flavors:
Apple Cajeta

Sesame Pumpkin

Blue-Cran Crumble

Malted Pecan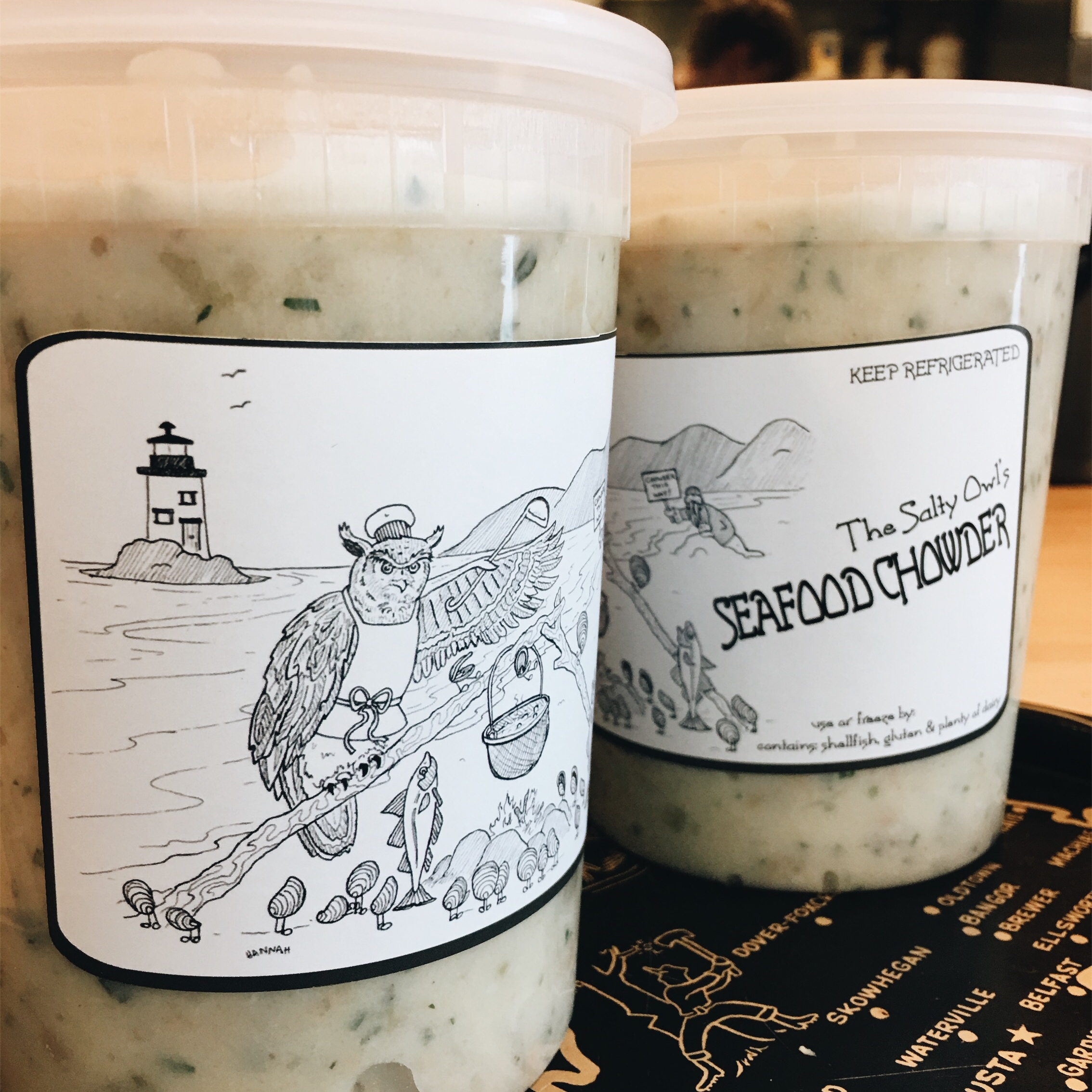 Other Provisions
There are a few Salty Owl staples that our guests have enjoyed so much in the restaurant, we now offer them in larger quantities for you to take home. We've tested each one for freezability and they all do so spledidly. Give us a call or email anytime to see if we have any on hand or could prepare something for you.
Seafood Chowder - 1qt - $16
we don't consider it your typical Maine chowder, but we're pretty fond of it. Made with haddock and clams (does contain gluten)

Tomato Jam - 12oz - $7
sweet, spiced and tangy condiment made from fresh tomatoes. We highlight it on our Early Bird Sandwich, but we also like it on blue cheese burgers, bruschetta and grilled cheeses

Salsa Verde - 12oz - $6.50
what can we say, we're from Arizona.

Whole Quiche - 10" deep dish - $30
Serves 7-8. This season's favorites:

sweet potato, sage, sweet onion and goat cheese

thyme roasted mushrooms, arugula and white cheddar

local sausage, kale and provolone

lobster, sweet corn, cherry tomatoe and old bay (*priced at $54)